Obviously my 365 day challenge failed miserably. It's hard to do when you are barely home for a couple days straight. Oh well, I'm here now to post pics of all the items in the Sephora Lip Deluxe Sampler in comparison to a MAC lipstick. The photos are terribly horrible, but I had no good lighting and my camera just would not focus. The thought is there =P For reference, a MAC lipstick contains 3g of product. Let the bad photography begin.
The DuWop Lipstick in Private Red, containing 1.5g of product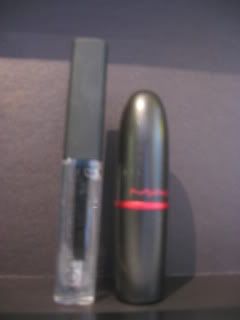 The Smashbox Lip Enhancing Gloss containing 3.6ml of product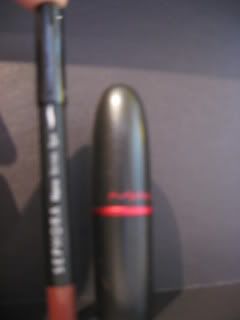 The Sephora Lip Liner in Beau Bordeaux containing 0.57g of product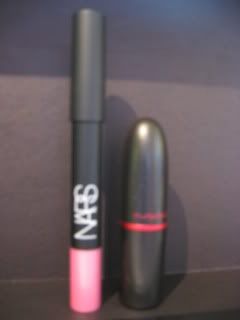 The NARS Velvet Matt Lip Pencil in Roman Holiday containing 2.44g of product
The Korres Guava Lipstick in Wine Red containing 1.8ml of product
The Cargo PlantLove lipstick in Muir Woods containing 4g of product
The Tarte Lipstick in Hatha containing 2.52g of product
The Laura Mercier lipstick in Pinnk Champagne containing 1.17g of product
All in all, I think the size of the product is related to the price of the full size product. At least in part. I'm almost embarrassed by how bad those photos are.. Oh well.
Peace out. =)