I thought I would share with you guys (or probably ladies I should say :P) my Christmas wish list. For me this serves a couples purposes. First off, for those buying me gifts, I'm giving them ideas. =P Secondly, if you are trying to find a gift for someone and you need some makeup ideas, read this blog post. And finally, it's kinda like a check list for me to realize what I really want and to share it with you =)
So lets get down to it!
The first is the Tarte TEN Limited Edition Collectors Palette. OH MY GOSH. This palette is so incredibly gorgeous. I've swatched it in store and all the colours are so pigmented and smooth. And the packaging is so pretty. I like that there are different finishes to the shadows too. Major plus. The colours are winter friendly too, and I can just imagine all the wonderful smoky eyes that can come out of this palette. LOVE.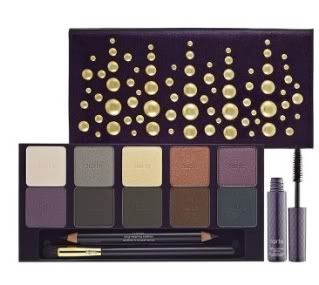 Next, I want the Nina Ricci perfume which I'm assuming is just called Nina? They had this as a beauty insider 100 point gift at Sephora a little while ago and I thought the bottle was cute so I got it. It smells amazing! It's fruity and sorta smells like a raspberry.. Just go and smell it please! My little sample is almost done and I'm going to have to buy this because I'm addicted.
I also want the NARS shadow in Galapagos. I don't own any NARS products, except for a lip pencil which I received in a set, and I know that their blushes are one of their most popular products, but I love shadows. And this shadow has always looked so loveable and like it needed to be in my collection. The picture does it no justice. It's a brown with a ton of gold sparkle, that actually shows up. Win.
This next want will make me seem crazy because all I do is buy ELF products. But... I want to try out the Mineral lipsticks as well as get the rest of the Mineral lipglosses which I don't have. I want all the lipsticks because I'm attempting to build a kit and I think that at 5 bucks each, and with good reviews, those lipsticks would be a great addition. As for the lipglosses, I just really like em.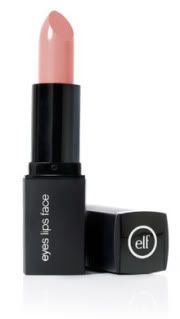 Finally, (last item? what?!) I want, need, the nail polish Party Hearty by China Glaze. Have you seen the swatches? It's absolutely amazing. I ordered some China Glaze to try it out recently but Party Hearty was sold out. The second it comes back into stock, I have to buy it. I've never been so obsessed about a nail polish before.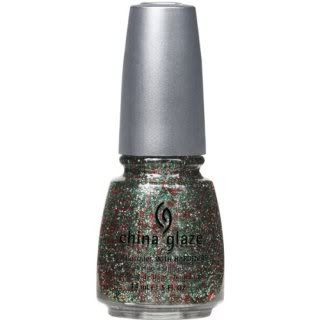 Surprisingly that is it! Since I started "project buy no makeup" (tell nobody about the elf cyber monday sale.. shhh....) I've been rationalizing myself out of wanting many makeup items. Soo.. really thats all that I want which is on the shelves right now! My logic is helping my credit card bills. Wooop! Till next time =)