LOVE. I am totally head over heels for this manicure. Granted, I don't usually wear manicures that I don't like because I will just take them off before doing clean up and taking photos etc. =) I recently bought myself some more polishes from The Hungry Asian. I love her polishes so much! First off, the glitters are so fun and colourful and the mini bottles are shaped like hearts. How cute! I bought a full size bottle of Itsy Bitsy though because I knew I would adore it.

I started off with two coats of Zoya's Pippa. This is a polish that needs three coats to be fully opaque and not have VNL but I knew I was going to be layering Itsy Bitsy over it so I wasn't too worried. Love this colour! It is so happy =)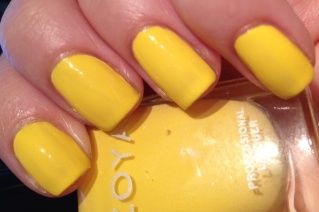 Then we have the star of the show, Itsy Bitsy! What an awesome polish. Sheer yellow base, red glitter. Ladies and gents, we have a winner. This was super easy to apply and the glitter spread out nicely on the nail. I took this photo while holding a lemon because I was making tea and I had a moment of "OMG MY NAILS MATCH THIS LEMON!" So, yanno.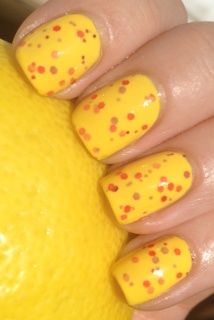 Lastly, we mattified this beauty. I don't usually mattify my manicures but I had just bought a new NYC matte top coat and for some reason just needed to see this matte from the second I received it. PS this is an awesome matte top coat, especially for a buck fifty. I have almost forgotten about my Nails Inc matte top coat that is sitting in my Melmer ;) Instagram photo, because I really liked it okay!? <3




That is all for now! I'm hoping to keep up a schedule of posting more regularly because I'm starting to get into the swing of things. Byyyyee loves and check out The Hungry Asian's etsy shop!